Stone-Coated Steel
A typical stone-coated steel roof installation takes 1-3 days to complete. It is more of a permanent roofing option versus traditional asphalt shingle roof systems. This product has all the benefits of steel without the look of a cattle shed.
Traditional Asphalt
We install multiple brands, colors and styles of asphalt shingles. Our two most common options are the IKO Dynasty and Nordic line of shingles. Both have a strong reinforced nailing area of wind resistance. The Nordic line has the added protection of hail impact resistance. A typically install takes 1-3 days.
Roof Replacement
We offer a variety of roof replacements. From commercial, low slope to steep slope, residential, we have over 17 years of roofing experience. Typical projects take 1-3 days to complete.
Gutters
We offer a 5-inch K style gutter, along with a variety of options for leaf guards to fix your leaf problem.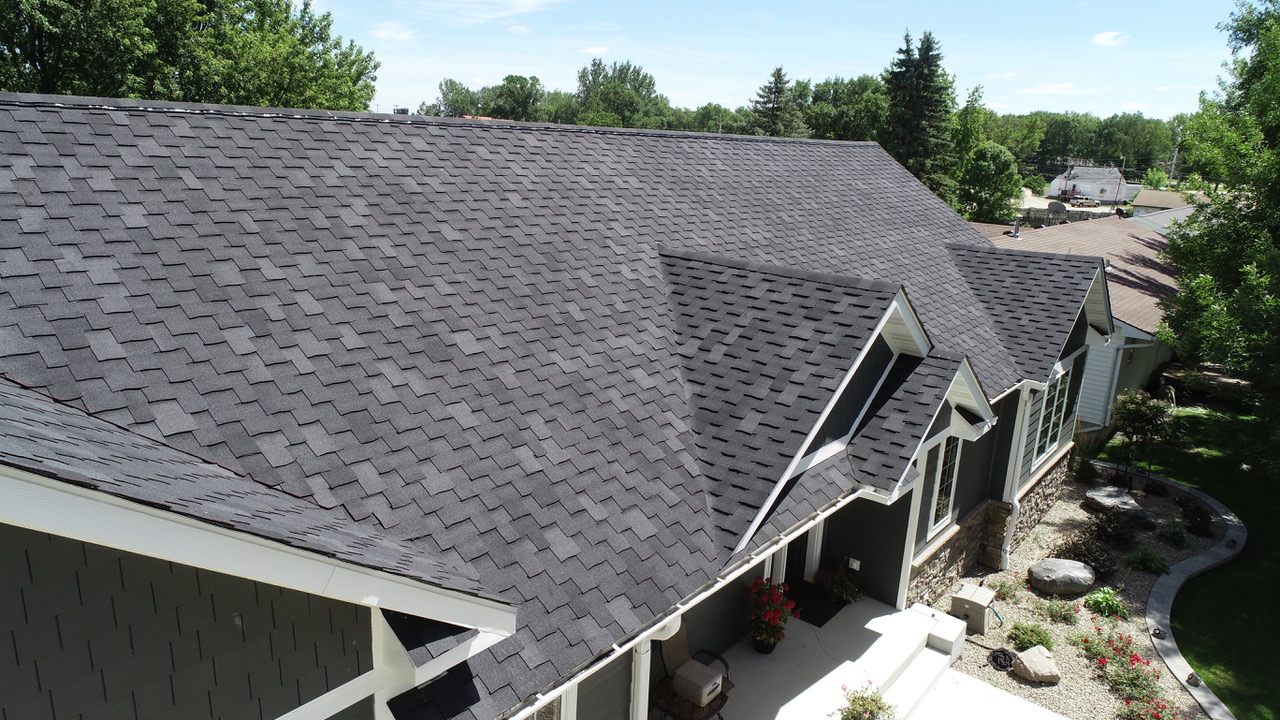 Schedule your free estimate today.